While the Busworld Team is working very hard to finetune the summit's conference program and prepare the networking platform, sponsorships are being sold too.
The first gold sponsors are known: MCI (Motor Coach Industries) and Optibus. Actia also signed up as a silver sponsor. Other deals are in the pipeline.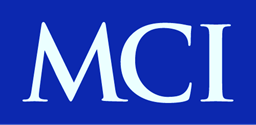 MCI is the motor coaches brand of the North American NFI group. NFI is a leading independent global bus manufacturer providing a comprehensive suite of mass transportation solutions under many brands next to MCI: New Flyer (heavy-duty transit buses), Alexander Dennis Limited (single and double-deck buses), Plaxton (motor coaches), ARBOC (low-floor cutaway and medium-duty buses), and NFI Parts™.
Motor Coach Industries is North America's public and private market motor coach leader, building the J4500 (the industry best-seller for 14 consecutive years), the all-new 35-foot J3500 model, and the workhorse D-Series including the breakthrough ADA-accessible MCI D45 CRT LE Commuter Coach offering lower dwell times. It has nearly 30,000 MCI coaches on the road.
They will have a seat in the CEO's panel on June 2 and they will also host another MCI session. More information will follow.

Optibus is a SaaS company founded in 2014. It is a cloud-native AI platform that brings much-needed innovation to the essential mobility mode at the heart of our cities: public transportation. Its technology makes public transportation smarter, better and more efficient – and ultimately nourish freedom of movement and sustainable cities. Optibus powers complex transit operations in over 450 cities around the world, planning and scheduling the movement of vehicles and drivers to improve the quality and reliability of transit service and make operations more efficient.
They will address the bus segment in one of the digitalisation sessions.
The summit is built around three of today's hot themes:
1. zero emission
2. digitalisation
3. the relaunch of the bus and motor coach market in general
It is dedicated to all market segments: bus, motor coach and school bus.
The whole industry will get together on one platform during three days. Thanks to the sponsors, registration for attendees is free of charge.
Do not hesitate and ensure your pass for the summit now: click HERE.
More information about the sponsorship packages: click HERE.